OuR Staff

Holly Klein MNPM, RN
Co-Founder and Executive Director
Fourteen of Holly's twenty-two years as a registered nurse have been spent providing hands-on care and leadership in hospice and palliative care.  She has a baccalaureate degree in Nursing and a master's degree in Nonprofit Management.
Early in her career she was inducted onto the Cornelius Leadership Congress and received the Barbara Mims Distinguished Nurse Award. In 2021 she was honored as "A Notable in Healthcare" by Crain's Business Cleveland. She serves as a consultant for the Geriatric Workforce Enhancement Program and is a member of the Advisory Committee for the Office of Palliative Care at Northeastern Ohio Medical University. 
On the personal side, Holly is a wife and mother to 5 children. She spends her free time spending time with her family, attending athletic events, and reading.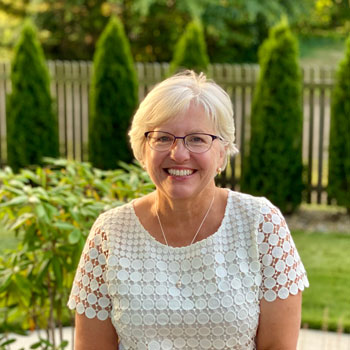 Cindy Browning, MSN, RN
Volunteer Coordinator & Co-Founder
Cindy has been in nursing for over 37 years, primarily in homecare and hospice.  She completed her MSN in 2011 focusing on nursing education. Grace House is an eight-year dream come true to serve our community by providing a caring, loving space for people to live their last days.  Cindy loves training our staff and volunteers on how to help our residents to live in comfort and celebrate their lives. Cindy lives in Akron with her husband and 2 quirky rescue dogs.  She has three adult children.
Nichole D. Bishop
Assistant Director
Nichole is a born and raised Akronite. She is a proud graduate of John R. Buchtel H.S. (Go Griff's!) and loves working in the medical field.  Before coming to Grace House, Nichole worked in Summa Health's Endocrinology Department. When she's not working, Nichole loves to travel and watch movies – she's been to 11 countries and counting.
Demi Bengston MPH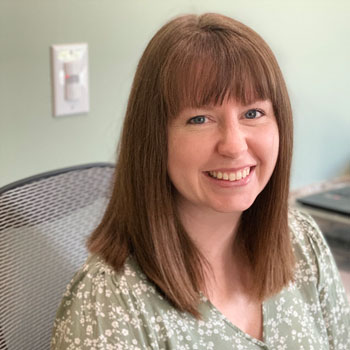 Executive Assistant 
Demi was born and raised in Summit County and has been working with the geriatric population in both volunteer and professional roles for over a decade.  Demi graduated from Ohio University in 2013 and earned her master's in public health, health policy and management, from Kent State University in 2018. Demi joined the Grace House Akron team in December 2021 after "totally manifesting this position" when she spoke out loud "I want a job in a startup environment, one where I can help people, and preferably it be in hospice" BAM Grace House Akron appeared. She has a passion for meeting and getting to know new people and truly enjoys putting together policies and procedures. The Grace House team also refers to Demi as our Director of Happiness.
When she isn't at Grace House, Demi can be found spending time with her husband and daughter, meal prepping or planning their next "daycation" with family and friends.
Amanda Novelli
Annual Fund Manager 
Amanda currently serves as the Annual Fund Manager at Grace House Akron. In that role, she oversees all development related projects and strategies including events and fundraising campaigns, manages marketing, digital media and communications, and conducts community outreach to partner organizations in Akron and surrounding areas. Prior to joining Grace House, Amanda founded a chocolate business in Bali, Indonesia which she owned and operated for 5 years. During her time in Bali, Amanda oversaw all aspects of the business including product development, marketing, personnel management and supervision, and financial management.
Early in her career, she worked in child welfare and youth violence prevention development in Washington, DC. Amanda received her BA in Philosophy from the University of North Carolina at Chapel Hill and her JD from the University of Akron School of Law.
---
Our Board
Nicholas Browning, Chairperson - The Huntington National Bank
Brian Emich, Vice Chairperson - Galaxy Medical
Brian Moore, Secretary  - Roetzel & Andress
Becky Newman, Treasurer  - Direction Home, Akron Canton Area Agency on Aging & Disabilities
Dr. Steven Radwany, Medical Director  - The Ohio State Medical Center
Holly Klein, Executive Director  
Anne Armao  - SummaCare
Joleen Cichinelli - Retired, The Huntington National Bank
Jon Fiume - Akron Art Museum
Randy Godding - Knox Marketing, Inc
Jack Hinnenberg - Brennan, Manna & Diamond
Yoleetah Ilodi - Summa Health 
John Mastrojohn, III  - Hospice of the Western Reserve
Beth Mullen - Ascension HR
Barb Palmisano - Retired, NEOMED
Dave Pastir - AM Higley Construction
Jane Penttila - Retired, Summa Health
Mark Schikowski - Cohen & Company
Matt Soful - RGP
Peter Wiley - First Congregational Church of Hudson